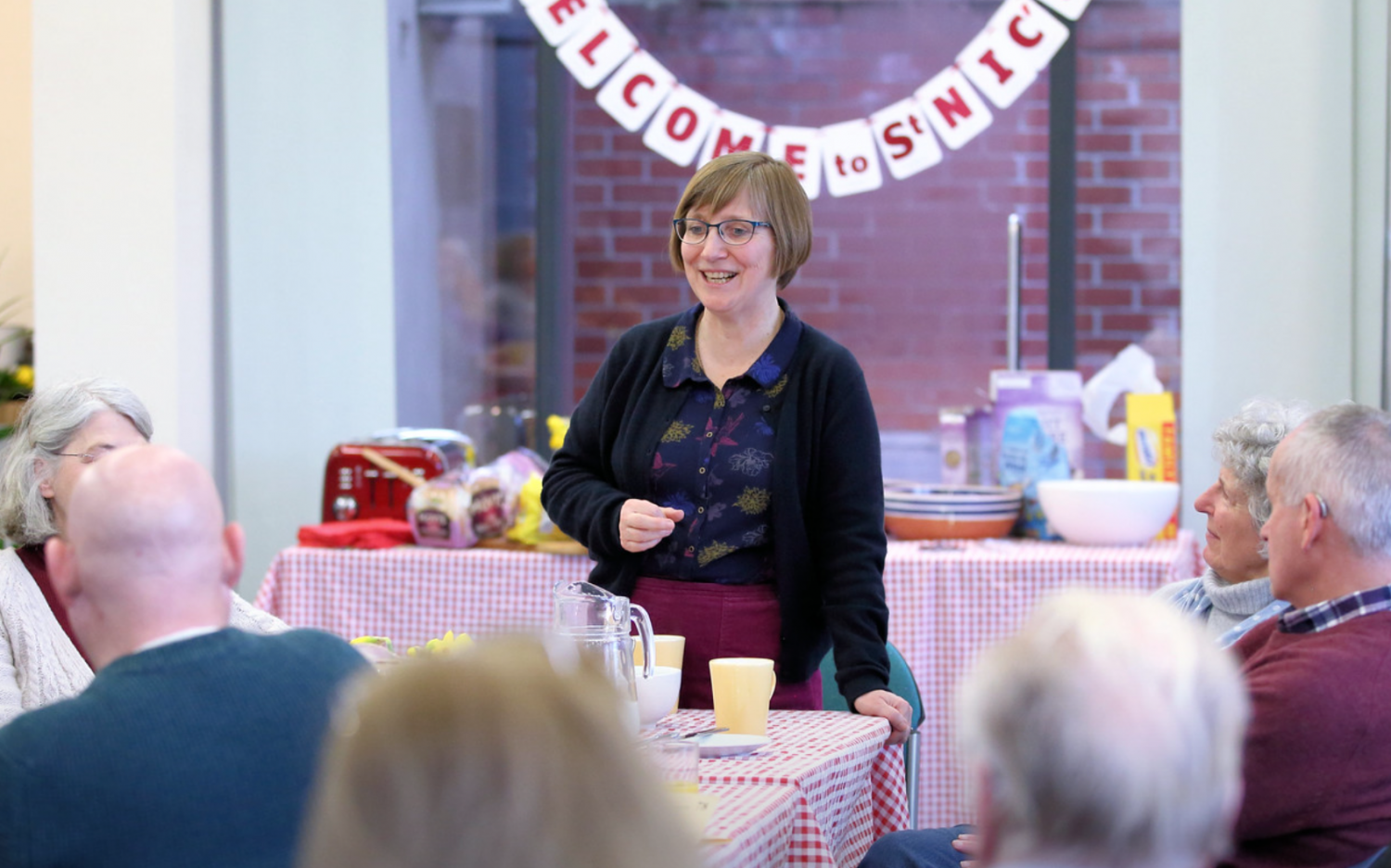 Picture by Philip King.
"My ministry is to pioneer and shape new relationships with the unchurched in the community with a hope to make church relevant to them. We do different things to connect to the community and we do this out of love – we love because Jesus loves. We go to where the community are, for example joining an existing community cooking group which was running in the community centre, hosting cooking lessons and using this time to get to know the people there. We build these relationships overtime and invite them to explore faith" - Diane Grano, Lay Pioneer at Red Lodge.
Pioneer ministry involves developing Fresh Expressions of Church for the 95% of people who are not a regular part of a local church. Examples of Fresh Expressions might include Messy Church, Cafe Church, Dinner Church or Forest Church.
Pioneers are people called by God who are the first to see and creatively respond to the Holy Spirit's initiatives with those outside the church; gathering others around them as they seek to establish new contextual Christian community. They combine the ability to see a new future with the skills and gifts to make the future accessible now.
Training and Becoming a Lay Pioneer
For those considering or wishing to become a Lay Pioneer we run MSM Flexi, a flexible version of the Mission Shaped Ministry Course. This is a nationally recognised ecumenical one-year foundation course, that covers a wide range of topics including What is Church?, Gospel and Culture, The Mission of God and Starting Something New.
There is also a discernment process, which you can read more about in our leaflet: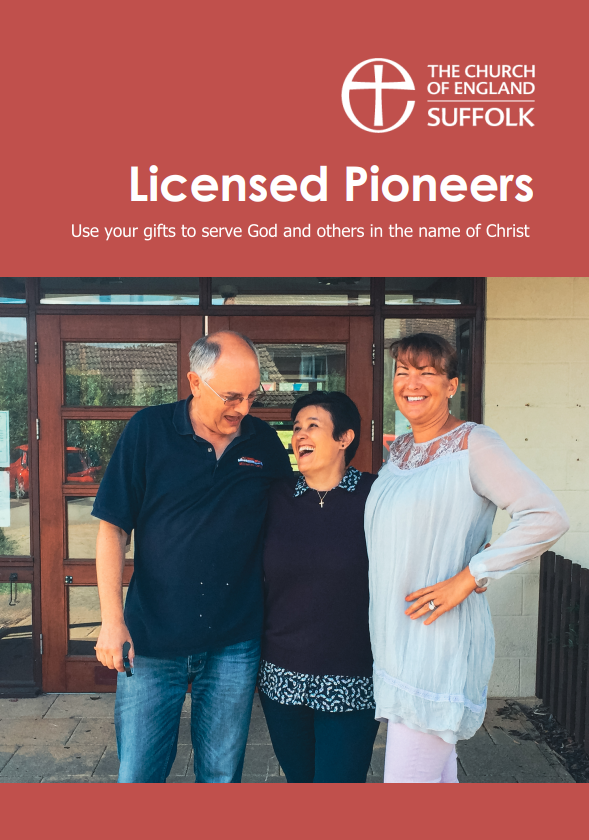 Pioneer Ministers leaflet | PDF
Di's Story
Watch the video below to hear Di Grano further share her experience of being a Lay Pioneer.
More information
For general enquiries about Lay Pioneers or their initial or ongoing training, please contact Lesley Steed, Mission and Ministry Team Senior Administrator or telephone: 01473 298510.
Alternatively, please contact Archdeacon Sally Gaze, Leader of the Lightwave Community and Archdeacon for Rural Mission or telephone: 07446 933129.