One of the joys of the Anglican church is its network of companionship links with other Anglican churches around the world. Through these links we explore our shared faith and develop friendships and understanding of different countries and cultures.
Our diocese has been linked with the Diocese of Kagera in Tanzania since 1994.
Kagera is a beautiful and inaccessible region in the northwest part of Tanzania. However it is one of the poorest areas of the country and most of its two million people live on less than £1.50 a day. In recent years rains have become unpredictable, leading to crop failures and food shortages. In the midst of this poverty, the church here is growing rapidly, and since the formation of Kagera Diocese in 1985 two new dioceses have been split off from Kagera – Lweru, led by Bishop Godfrey and Biharamulo, led by Bishop Vithalis.
Bishop Darlington of Kagera writes "Both Dioceses have been enjoying this partnership with a lot of experiences through friendship, understanding, praying, learning and sharing. Kagera Diocese is grateful to be in partnership with our brothers and sisters in the Diocese of St. Edmundsbury & Ipswich. We hope that God will continue to make our people from both dioceses to enjoy and celebrate all blessings that come as the result of us being together in the mission of God."
Download our leaflet for more information. If you'd like printed copies of the leaflet to share, do email us and we'll send you as many as you need.
Kagera information leaflet | PDF
What can I do?
Pray

We have daily prayers included in our Prayer Diary available here.

Form a Kagera group in your area to pray and support together.

Learn more
You could invite a speaker to your church or group please email us to find a suitable date.
Financial support
Host a fundraising event and donate funds to the Diocesan funds please see below.
Visit Kagera
Please email us to learn more about trips to Kagera.
Giving to Kagera
Financial support is not the main aim of the link, but the Diocese of Kagera has very limited resources. Pastors and church leaders sometimes go without pay. In Kagera Pastors and Lay Evangelists not only lead their churches in lively worship and biblical teaching, but also enable development projects which build self-sufficiency in the communities. Our diocese sends financial support to Kagera on a regular basis. As well as a General Fund we maintain separate accounts to support:
Pastors' Support Fund
Church and Community Mobilisation Process (CCMP)
Kagera Christian Theological College (KCTC)
To send a one off gift or set up a regular donation please download our Kagera donation form.
Gift Form | PDF
Bishops' Lent Appeal 2023 | weblink
Additional resources
Friends of Kagera Christian Theological College KCTC | PDF
NAPS information leaflet July 2020 | PDF
Church and Community Mobilisation Process | PDF
More resources for Kagera services and Sunday School materials | Weblink
For further information
Our Link Diocese Co-ordinators are Chris and Anji Dawkins please contact them via email.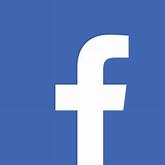 Join our World Mission Facebook page for regular updates.