Inspiring Ipswich is a six year project resulting from consultation within the Ipswich deanery and subsequent funding from the Church Commissioners. The project exists to realise the Diocesan-wide vision of 'Growing in God' within the Ipswich deanery, which would see existing churches and new worshipping communities growing in number, growing younger, growing in faith and growing in influence.
Inspiring Ipswich aims to ensure that:
Wherever you are, churches are making a positive difference in your area
Churches are increasing their community engagement, meeting local needs and providing virtual and physical spaces where people can be together
Whoever you are, there are places where you can find community and explore faith
New churches, new communities, and courses offering safe places to explore faith are springing up across the town.
Further information
Please get in touch with Archdeacon Rhiannon King by email or telephone: 07595 880584.
Inspiring Ipswich | Weblink
To find out about Inspiring Ipswich and what has been going on in 2021 download this presentation:
2021 Inspiring Ipswich presentation | PDF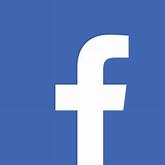 Follow Inspiring Ipswich on Facebook here.