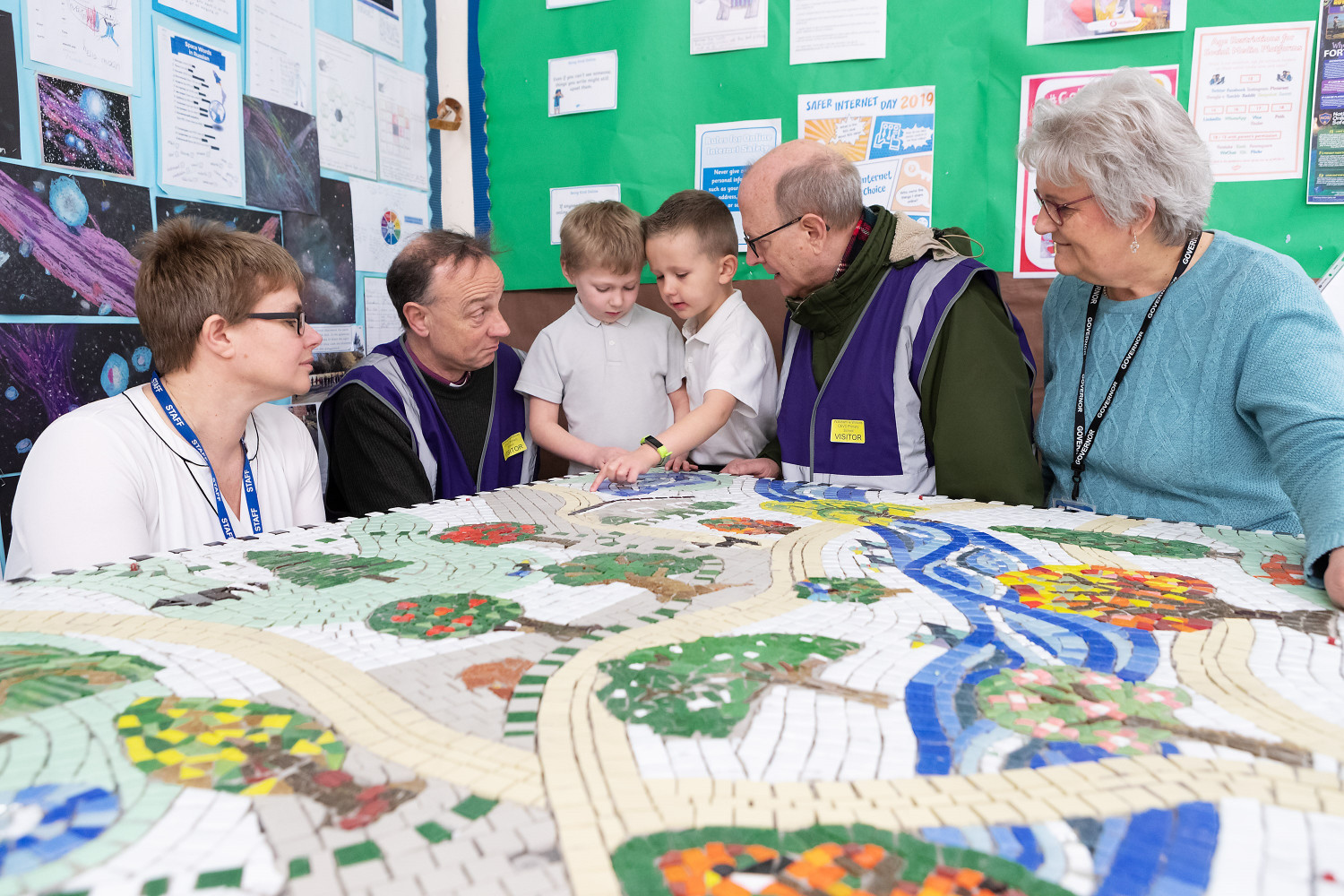 We seek to support maintained schools, academies and free schools, all of which must by law provide Religious Education for pupils (5-18). We have a particular responsibility for C of E schools, where RE is regularly inspected. Gemma Taylor, our Schools' Adviser, co-ordinates our support for RE teaching across Suffolk, including:
Heads, governors and RE leaders in C of E schools must be familiar with:
The Church of England National Statement of Entitlement for RE (February 2019) | PDF
Also available:
Diocesan Religious Education Policy (February 2020, updated April 2023) | PDF
RE Governance: guidance for Foundation Governors | PDF
For information on RE schemes of work, please click here.
RE resources
We also have a best-selling RE scheme of work, the Emmanuel Project which is suitable for all primary schools (R - Y6) and has been sold nationally. For details about the Emmanuel Project and other RE resources to buy, please see:
Emmanuel Project page | Weblink
Lord's Prayer CD | Weblink
Great Prayer and Worship Adventure | Weblink
Ngara Crosses | Weblink
There are also downloadable RE resources, please see the links opposite under RE and also:
Knowledge Organisers | Weblink
RE for subject leaders | Padlet
Subject knowledge for RE Leaders | Padlet
Other RE resources page | Weblink
For one-to-one advice, please contact Gemma Taylor or call 01473 298570.
Past copies of the DARE newsletter
Spring 2023 2 | PDF
Spring 2023 1 | PDF
Spring 2022 | PDF
Summer 2021 | PDF
Spring 2021 | PDF
Autumn 2020 | PDF
Summer 2020 | PDF
Spring (2) 2020 | PDF
Spring 2020 | PDF