As Christians, we are called to be good stewards of the earth which God has entrusted to us. We are also called to love our neighbours; this includes our global neighbours who are feeling the effects of climate change first and worst; and our future neighbours, who will inherit this world from us.
These principles are summed up by the Anglican Church's fifth 'Mark of Mission'- 'To strive to safeguard the integrity of creation, and sustain and renew the life of the earth'. The Diocese is committed to shrinking its own carbon footprint to Net Zero by 2030 and to encourage and equip churches and individual Christians to understand the fifth mark of mission and put it into practice in their worship, work and witness.
Click on the topics below for a host of ideas and resources on what individual churches can do.
Our committment to the environment Find out more.
Learn about becoming an A Rocha Eco church Find out more.
Resources to plan your service Find out more.
Our committment to the environment Find out more.
Find out your church footprint Find out more.
Sign up for environment news to your inbox Find out more.
Make your church sustainable Find out more.
Create a wildlife haven Find out more.
A few ideas that you can try Find out more.
More information
If you want further information about the Environment please email the Diocesan Environment Officer, The Revd Canon Mark Haworth.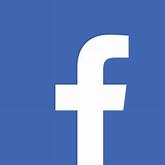 Please follow our Facebook page and join the Environment Facebook Group.