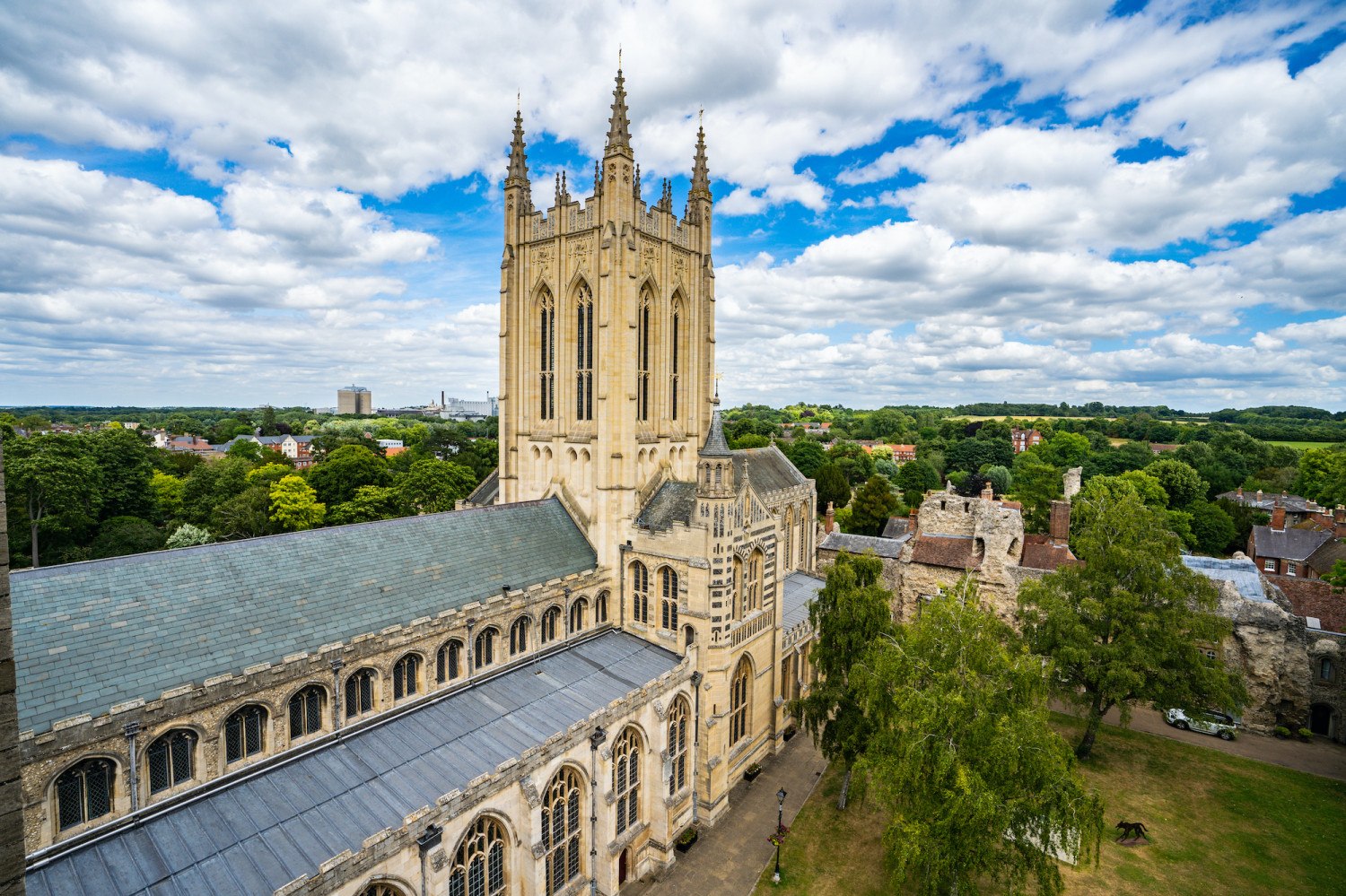 St Edmundsbury Cathedral, in the heart of Bury St Edmunds, is the Mother Church of the Diocese. It is the seat of the Bishop and is a place of pilgrimage, once part of the great Abbey of St Edmund. Open daily, it attracts visitors from across the world for worship, visits, events, exhibitions and prayer. Supported by a dedicated team of volunteers, the Cathedral offers a warm welcome to all.
The daily rhythm of services, often enhanced with music from choristers and the magnificent organ, is central to the Cathedral's life. The Cathedral offers a regular programme of parish pilgrimages, giving people from across the Diocese and beyond the chance to explore the Cathedral and enjoy Evensong.
As a focal point in the community the Cathedral hosts many special services and events, such as the annual Harvest celebration, College awards ceremonies and anniversary services for local charities and organisations.
A comprehensive programme of lunchtime recitals, organ recitals and concerts run throughout the year alongside a calendar of events, ranging from a Christmas market and art exhibitions.
Children can explore the Cathedral with their own trails, or if they come as part of a school visit, The Learning Hub team offers themed, age-specific activities.
Visitors can enjoy guided tours, Tower tours (202 steps to the top for breath-taking view over the Abbey Gardens) and you can even add a LEGOÒ brick to the model of the Cathedral. Pilgrims' Kitchen, the Cathedral's restaurant and café, serves breakfast, hot and cold lunches, Fairtrade tea and coffee, delicious cakes and scones. Souvenirs, local interest books, CDs and gifts can be purchased from the Cathedral Shop, which includes a Tourist Information Point with information about Bury St Edmunds and Suffolk.
To find out about the Cathedral and to see a full listing of 'what's on' please visit the website.
For more information
The Cathedral Office
Abbey House, Angel Hill, Bury St Edmunds, Suffolk, IP33 1LS
01284 748720