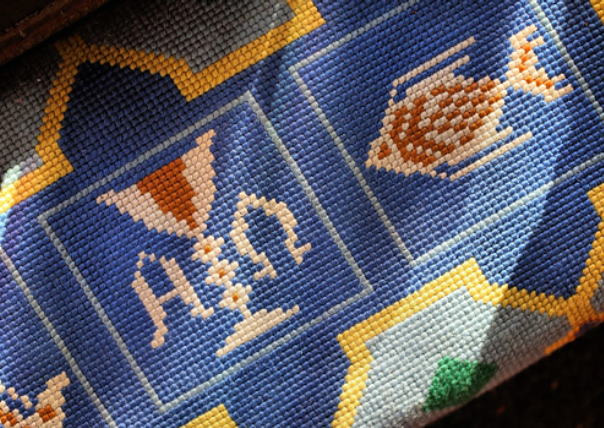 Photo by Philip King
Giving is part of our Christian faith, as:
giving is a response to the giving of a generous God
giving enables mission and ministry
giving helps people to feel that they, and their gifts, are valued by the church.
Giving is therefore first and foremost not a matter of practicality, but part of our everyday faith and discipleship – our journey of following Jesus. Our Stewardship team suggest a series of resources to help you encourage giving in your church community. These include practical ideas and tips as well as course materials to help you run a stewardship campaign in your parish or benefice.
Reimagining the Offertory
A resource to help parishes enable their offering to move closer to becoming both a joyful act of worship and also a committed part of discipleship. Giving in the context of worship reflects the importance of giving in community. The offering can also be a wonderful time to give thanks for generous contributions of time and talents in your community, both inside and outside of your church family.
Reimagining the Offertory | PDF
Generous God, Generous People
Generous God, Generous People is designed to help churches 'Grow Deeper' and is part of our Growing in God vision. It has been written for use in bible study (individuals and groups) to help us reflect on what it means to live as generous Christians.
Daily Bible Reading | PDF
Home Group Material | PDF
Home Group Material Appendices | PDF
Information leaflet | PDF
We are now able to offer free printed copies of these booklets, collection only (location to be arranged). Please contact yalda.davis@cofesuffolk.org stating the number required.
Giving in Grace
This is a fantastic, comprehensive resource for churches both large and small, contains all you need to run a successful stewardship programme and can be linked with the liturgical year. Giving in Grace is designed by our colleagues in Liverpool and has been used successfully in rural and urban settings throughout the country.
Giving in Grace | Weblink
Giving for Life
This light touch programme has been designed for use in smaller churches and is very helpful in rural areas.
Parish Resources: Giving For Life | Weblink
Generosity Learning Hub
The national giving team have produced a Generosity Learning Hub which is particularly appropriate for clergy, other staff and volunteers. It has been well received and contains many resources including case studies from local churches, worship materials (a collection of resources and templates to integrate generosity and giving into services of worship), and inspiring stories that transform our perspective and expectations.
Generosity Learning Hub | Weblink
Generosity Fika
A Fika is a half day programme for small groups to explore God's generosity to us, biblical generosity and generosity around the world. Through short films, reflections and discussion we can be inspired and encouraged to live more generous lives. Fikas can be an enormously effective way of developing a generous culture within your church. Please visit the Church of England's Generosity Fika pages for resource materials.
Generosity Fika | Weblink
Additional resources
Build a Generous Church Resources | Weblink
For further information please contact
Julie Podd – Parish Resources Manager | 01473 298555 | 07826 556186