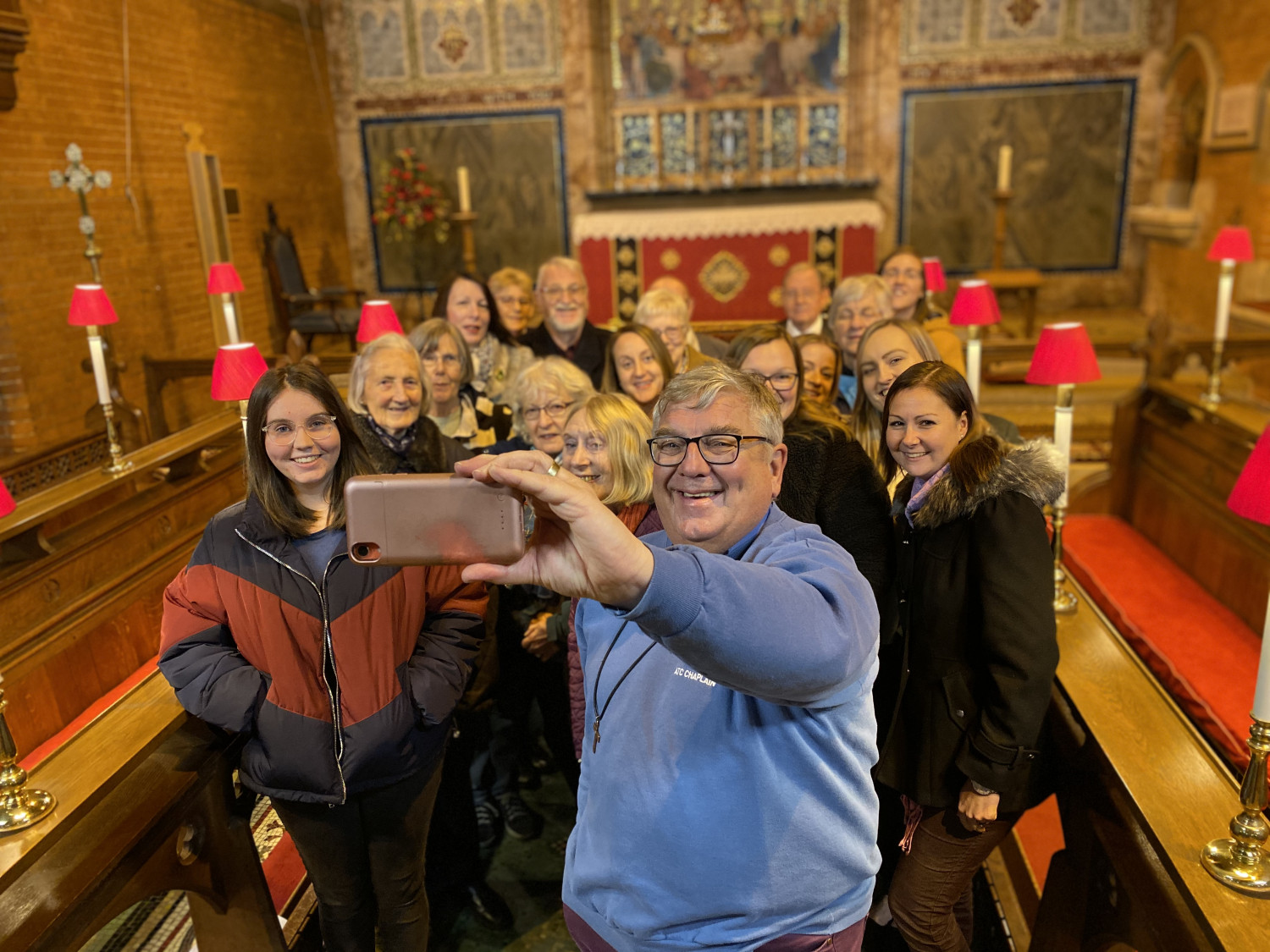 #CapturingMyFaith campaign to reach new communities
The Church of England in Suffolk is set to flood Instagram with smiles, selfies and snapshots that paint an alternative picture of faith.
We have launched a brand-new social media campaign – #CapturingMyFaith – with the aim of filling our empty Instagram platform with images that will resonate with a new audience.
Photos can be of anyone or anything that fits the hashtag, including pictures of friends and family, pets and loved ones, football games, coffee mornings and celebrations, beach walks, sunset strolls forest scenes, and anything else you can think of!
The Revd Andrew Dotchin, of Felixstowe St John the Baptist with St Edmund, said: "We want to spread the message that God can be seen and felt in so many places – not just while sat on a pew in a church on a Sunday. We want smiles, selfies and snapshots that paint an alternative picture of faith – and whatever shape that faith takes for you. There is still a very traditional image of what it is to be religious and what it is to have faith and we want to break the mould a little bit. In doing this, we hope to engage with a younger audience who use Instagram. We want to understand what faith means to them. Whatever your moment of reflection is, we want to see it. And it's so easy to get involved."
Every week we will announce a different theme via social media – exploring things like family, friendship, sharing, giving, supporting and growing – and ask members of the public to send photos on email to be shared on the Instagram page.
The campaign ties in with Church of England in Suffolk's pioneering project, Growing in God in the Countryside, which aims to help 1,500 people find faith in Suffolk in the next six years.
Under the banner of Lightwave, the project wants to create 50 groups in parts of Suffolk, which are not easy to reach - in cafes, village halls and tearooms for example - to bring people together and connect isolated communities. Another project, Inspiring Ipswich, is aiming to reach 15,000 people, particularly those aged in their 20s and 30s, children and families.
The campaign also links to the national Church of England campaign #EverydayFaith and both are starting on Sunday 12 January 2020 (Plough Sunday).
With this in mind, the first theme for Instagram contributors to explore is rural life.
Bishop Mike said: "We hope that #CapturingMyFaith will encourage people across our wonderful county to share a moment in their lives and inspire others to take part by celebrating faith in their own way. "We want to celebrate how faith is a part of the daily lives of many and that it doesn't have to be shown the traditional way. "We would love to see what your church means to you."
Please send your photo, name and the location of your photograph – along with anything else you would like to say about why it inspires you - to capturingmyfaith@cofesuffolk.org. Please include the name of the photographer, the copyright owner with any photos and ensure you have permission to share the pictures on our Instagram account first.
Thursday 9th January 2020