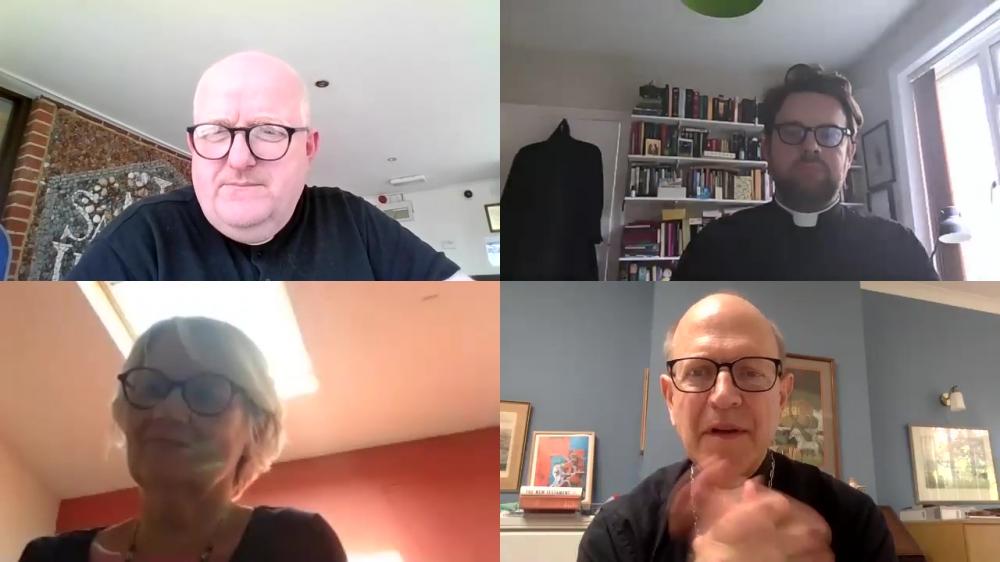 A lunch club in Suffolk has gone mobile to deliver meals to the most vulnerable members of the community.
For the past 30 years, the Link Lunch Club at St Luke's Church in Beccles has run a weekly lunch club, and now it is able to offer a delivery service to those who are shielding, self-isolating or are vulnerable during the coronavirus lockdown.
The Revd Rich Henderson, Rector of Beccles and Rural Dean of Waveney and Blyth, said: "For the past 30 years, we have held a weekly lunch club at St Luke's and have been wanting to offer a delivery service for some time during the lockdown period. Now, with advice from the local council and the support of Bishop Martin, we are able to do this. Blessing our community by serving is very much in the DNA of the Beccles Parish, one of the ways we seek to be as a church."
The scheme has been officially launched by The Rt Revd Martin Seeley, Bishop of St Edmundsbury and Ipswich, via Zoom. He said: "This is a fantastic project and I pay tribute to the hard work carried out by the team at St Luke's in Beccles. This is another wonderful example of the church serving the community during these challenging times."
The team, led by churchwarden Fran Tuck, is busy getting in touch with people in need of the service.
She said: "It is a real privilege for us to be able to provide the lunches during this period when people cannot access our building. We aim to prepare, cook and deliver around 50 meals weekly for the foreseeable future."
Throughout the lockdown, St Luke's has also operated a Foodbank twice a week which has seen a 60% increase in demand.
The lunches are offered at cost. If anyone would like to support the project financially, please contact the parish office by calling 01502 716370 or email becclesparish@gmail.com
If you know someone in the parish, which includes St Michael's Church and the partnership working with churches in Worlingham, North Cove or Barnby, who would benefit from having a meal delivered, use the above contact details.
Monday 1st June 2020