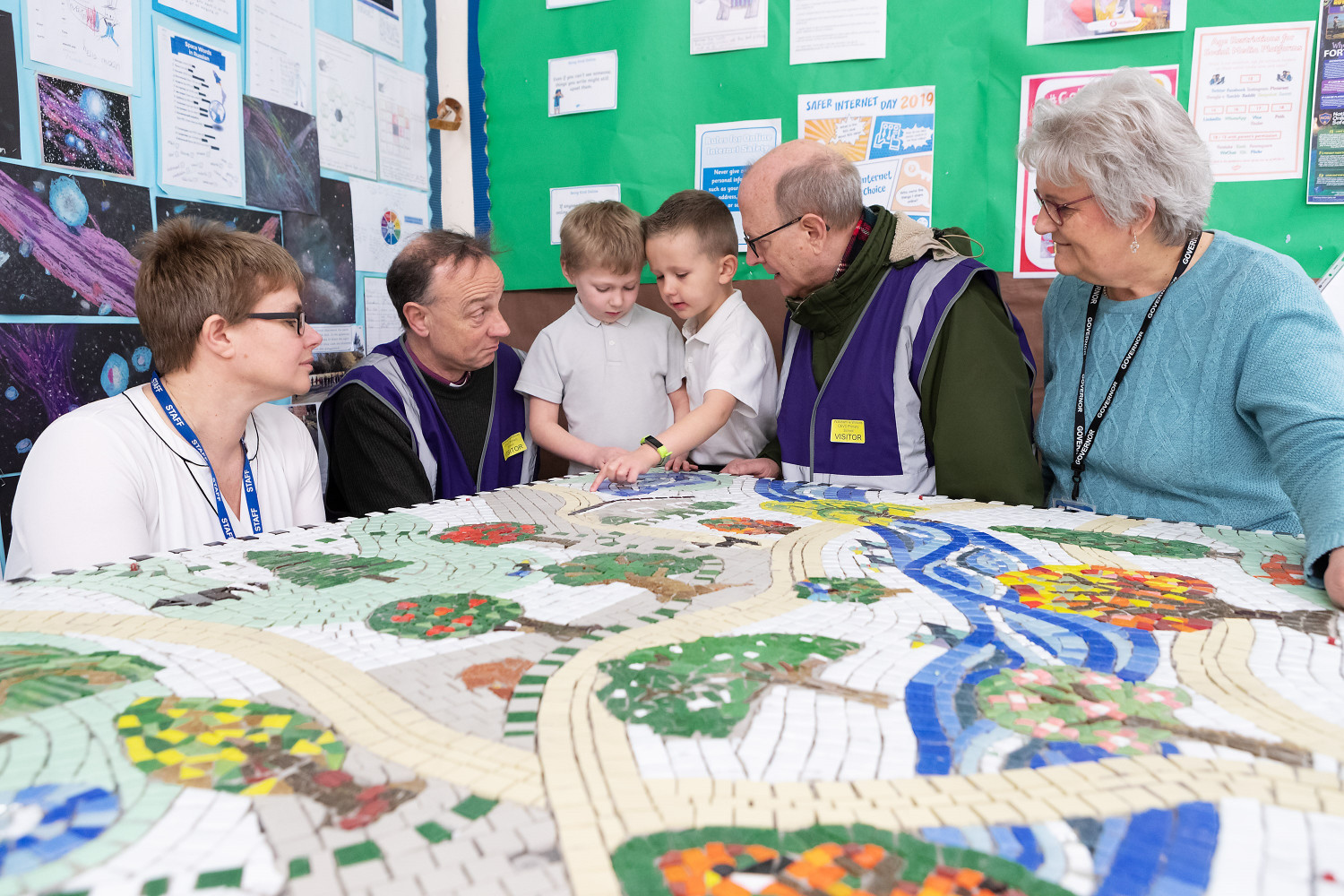 We seek to support maintained schools, academies and free schools, all of which must by law provide Religious Education for pupils (5-18). We have a particular responsibility for C of E schools, where RE is regularly inspected. Gemma Taylor, our Schools' Adviser, co-ordinates our support for RE teaching across Suffolk, including:
RE networks - RE leaders and teachers are invited to join this free network for an hour once a term to discuss RE - for dates of upcoming meetings, which will be held via Zoom, please click here.
Conferences / courses - a range of courses and conferences are advertised each term in the RE DARE bulletins, see our training page for more information
Staff meetings - s

chools may also contact Gemma Taylor, Schools' Adviser, directly about running courses locally, including staff meetings.

Termly RE bulletins - The DARE (Diocesan Adviser's RE) Bulletin is normally issued each term. For the current and past issues please see below. It is sent directly to schools by email. Contact Jacqui Studd if you want to be on the mailing list.
RE surgeries - for one-to-one advice, please contact Gemma Taylor
Heads, governors and RE leaders in C of E schools must be familiar with:
The Church of England National Statement of Entitlement for RE (February 2019) | PDF
We also have a best-selling RE scheme of work, the Emmanuel Project which is suitable for all primary schools (R - Y6) and has been sold nationally. For details about the Emmanuel Project and other RE resources to buy or to download, please see the:
Emmanuel Project page | Weblink
RE resources page | Weblink
Recent additions include guidance on the RE curriculum and what to include on school websites and a breakdown of SIAMS strand 7 on RE
Diocesan Religious Education Policy (February 2020) | PDF
RE Governance: guidance for Foundation Governors | PDF
For one-to-one advice, please contact Gemma Taylor or call 01473 298570.
Past copies of the DARE newsletter
Spring 2022 | PDF
Summer 2021 | PDF
Spring 2021 | PDF
Autumn 2020 | PDF
Summer 2020 | PDF
Spring (2) 2020 | PDF
Spring 2020 | PDF
Spring 2019 | PDF