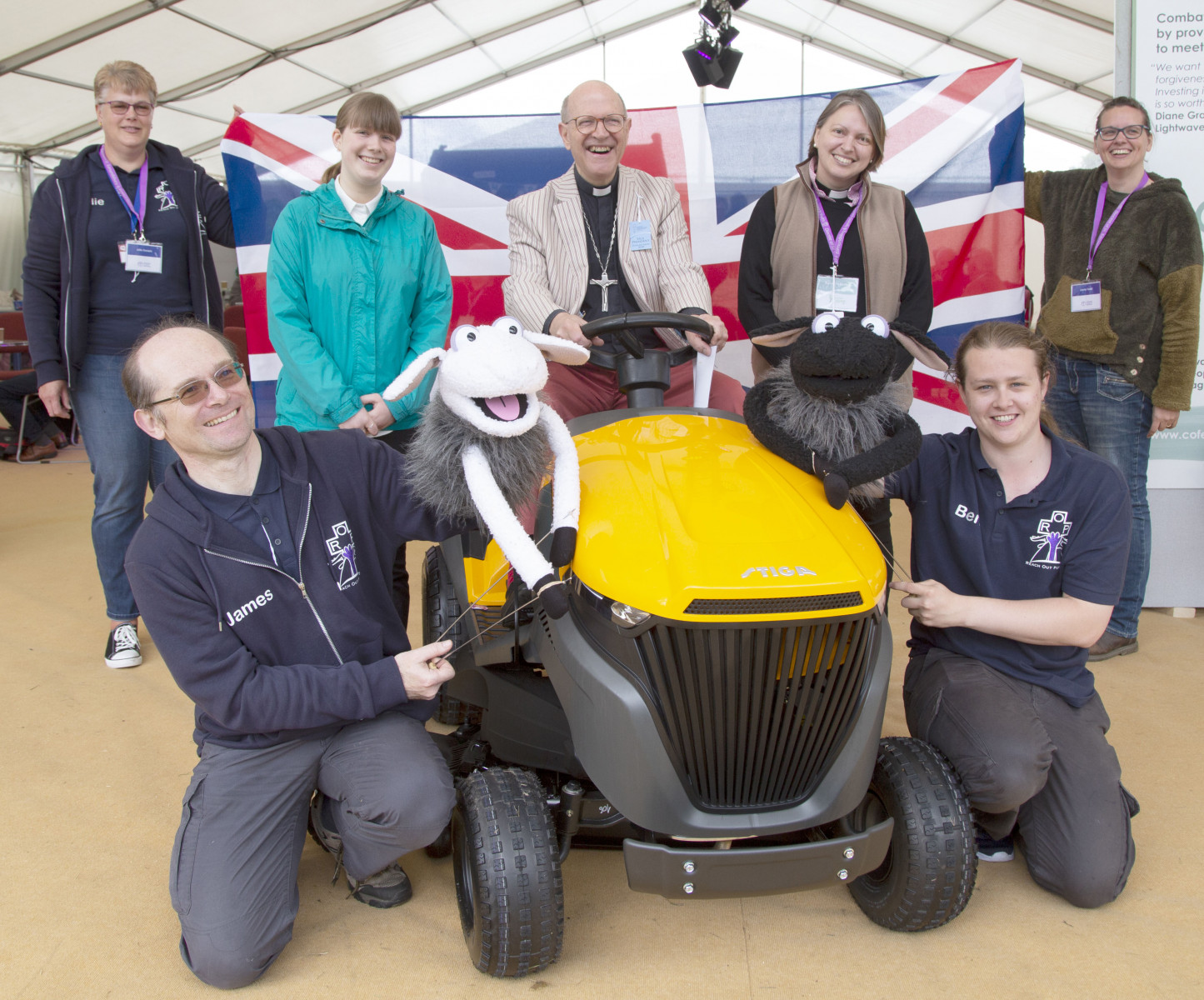 Bishop Martin is hoping to hit all the right notes with fun activities attracting children and young people to the Church of England marquee at the showground.
Puppet shows, every hour on both days, are one of the highlights along with arcade games and creative activities for children organised at stand 602.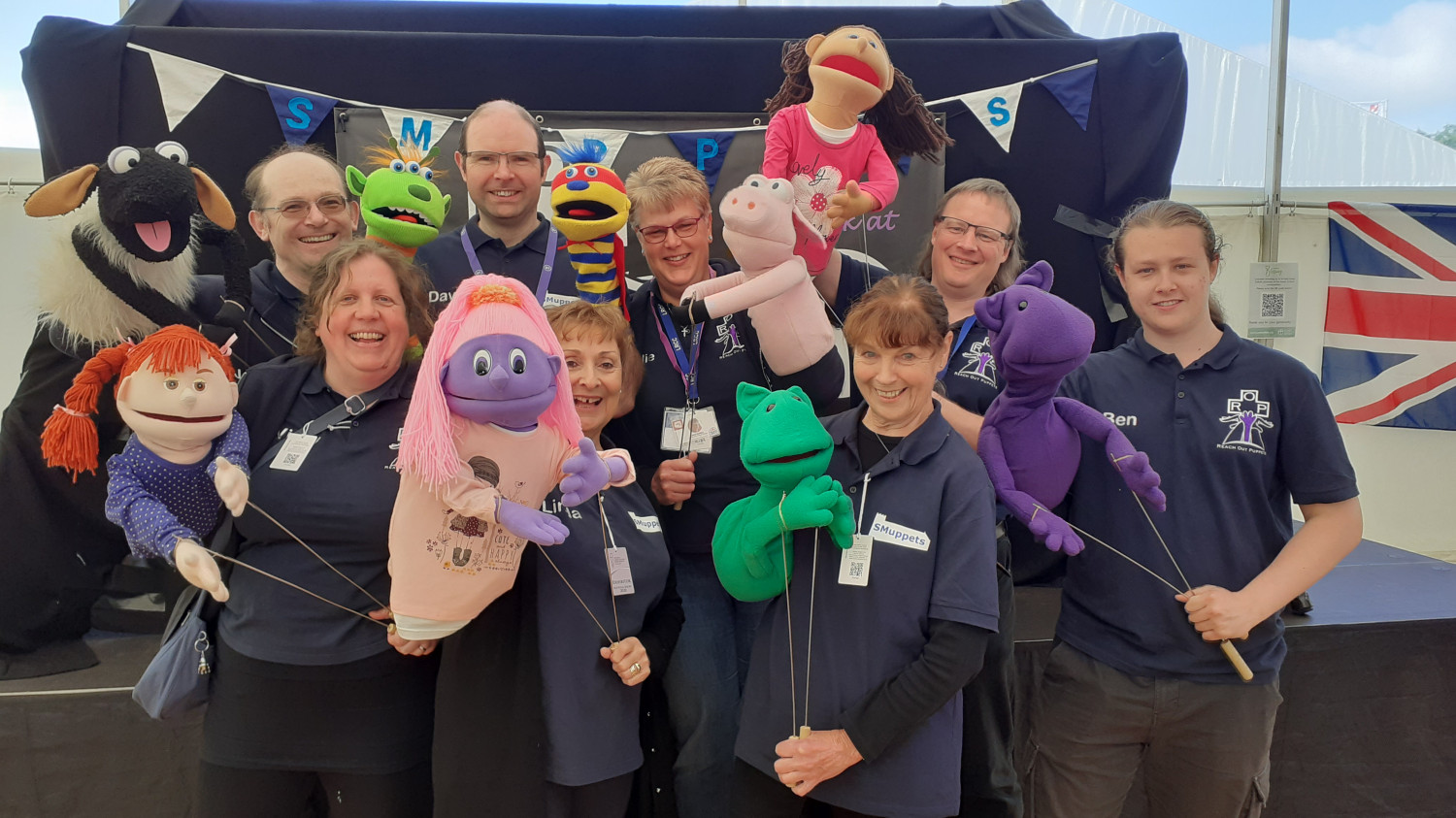 With 1,000 visitors on day one, around 2,000 visitors are expected at the marquee during the two show days. Bishop Martin, said the Church is there for everyone, young and old alike, and the Suffolk Show marquee reflected that, appealing to everyone as we celebrate the Queen's Platinum Jubilee.
''There is no doubt that the Queen's faithful and unstinting service is an inspiration to us all and a cause for immense thankfulness. Therefore, we have chosen the theme of #SuffolkBlessing for the Suffolk Show, linked to our celebrations of the Queen's Platinum Jubilee. We have produced several thousand postcards and we hope you will come along to collect your postcard and share your messages of joy with others,'' he said.
However, Bishop Martin acknowledged that it could be difficult for the county's farmers to find joy after a two-year pandemic which continued to exert immense pressure on the pig industry, leaving farmers under a huge financial and emotional strain. And he reminded the public that their lives were directly linked with farmers who produced their daily food.
''Farmers have been suffering huge challenges throughout the pandemic with rising food costs and decreasing value of the pigs they are producing. There are 30-40,000 breeding sows in Suffolk and each year each sow will produce on average 25 piglets. But, because of the shortage of staff working in the abattoirs, pigs have not been able to go to the abattoir when they have reached the right weight. There are currently about 60,000 pigs ready to go but the farmers have to continue to feed them, so they inevitably exceed the weight they are meant to be, so their value decreases even further. And now the already increased cost of feed has shot up even further, and electricity costs have done too, as we all know, and so farmers are losing money, not making money, on pigs,'' said Bishop Martin.
Graham Miles, Rural Agricultural Chaplain for Suffolk, who is available to support farming families 24/7, said: "During the last last two years farming communities have been really struggling with depression, loneliness, anxiety and even sometimes suicidal thoughts. The Suffolk Show is a chance for me to meet some of those farming families I have been supporting."
In recognition of the rural traditions of Suffolk, the marquee includes a tractor and children passing by are enjoying sitting on the tractor for a selfie.
Bishop Martin took up his post in 2015 and he said the Suffolk Show continued to be an essential meeting place for people from all over the county.
Picture caption: Bishop Martin Seeley is pictured by Photographer Phil Morley enjoying meeting visitors and activities with young people at the Church of England marquee on stand 602 where free refreshments are on offer to visitors both days.
For more information on rural life and Graham Miles contact details please click here.