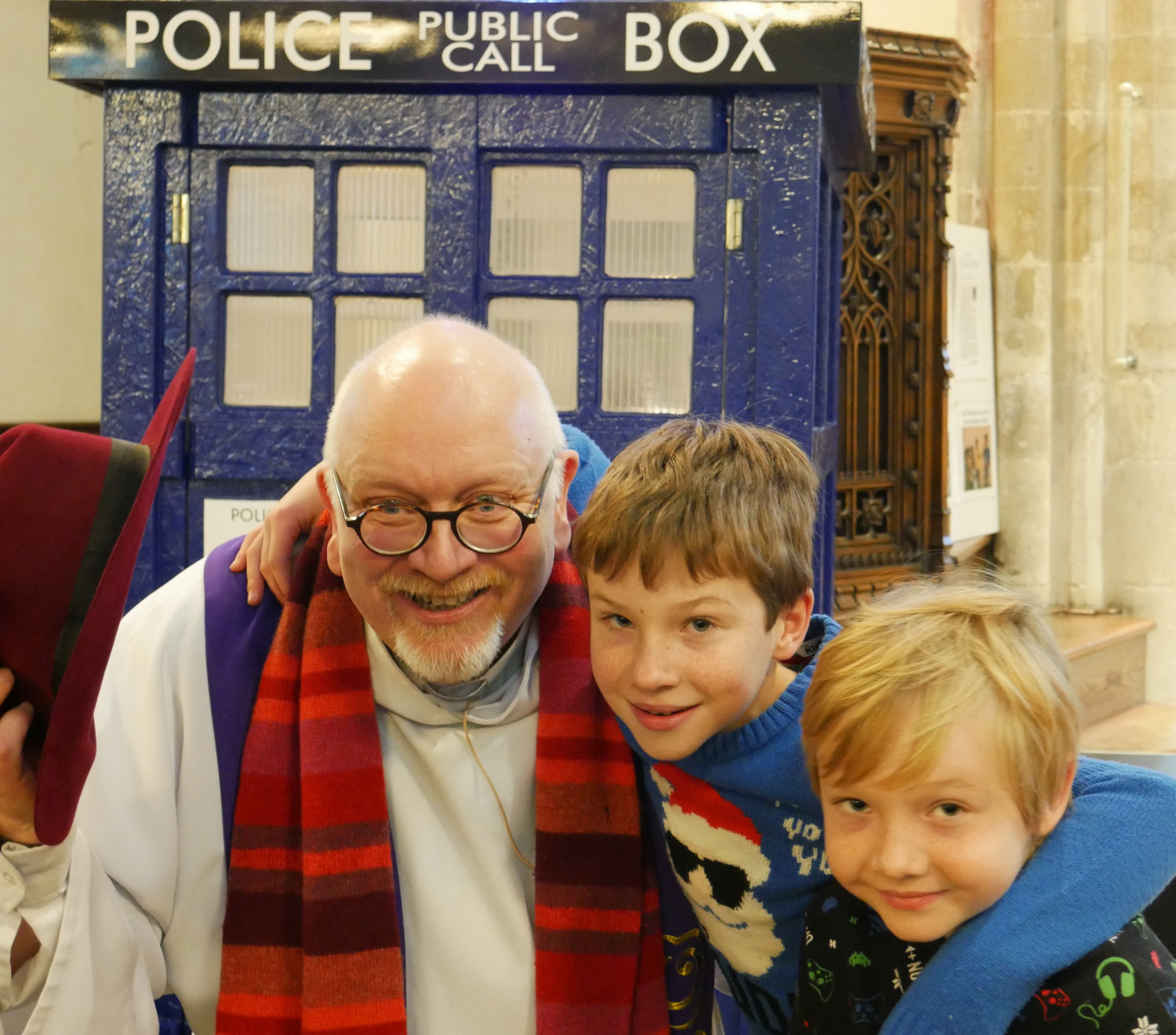 St Michael's Church in Framlingham was transformed into the world of Dr Who at the weekend in an interstellar celebration of Advent. The Doctor's famous Tardis flew to Framlingham on Sunday 4 December, in time for a special Time Lord-themed Advent service.
Churchgoers were encouraged to come in costume to mark the occasion, which saw the Christian story told through the medium of the much-loved BBC television classic.
The Revd Chris Davey, Rector at St Michael's, said: "When you think about it, there are some good parallels between Dr Who and Advent. It works really well. There was a scene at the end of the last episode with Jodie Whitaker - The Power of the Doctor - where she says that doctor acts out of love for the earth. That is just like how Jesus powerfully revealed that love is God's deepest motivation, as God stepped out of eternity and into time through Jesus, spreading his message around the world. The show is the perfect vehicle to tell the Christian story to a new generation."
This is not the first time the Time Lord has found his way into the Revd Davey's sermons, while he has also used Star Wars as another medium to preach the gospel.
Normal traditions of lighting an Advent candle and holy communion also formed part of Sunday's service.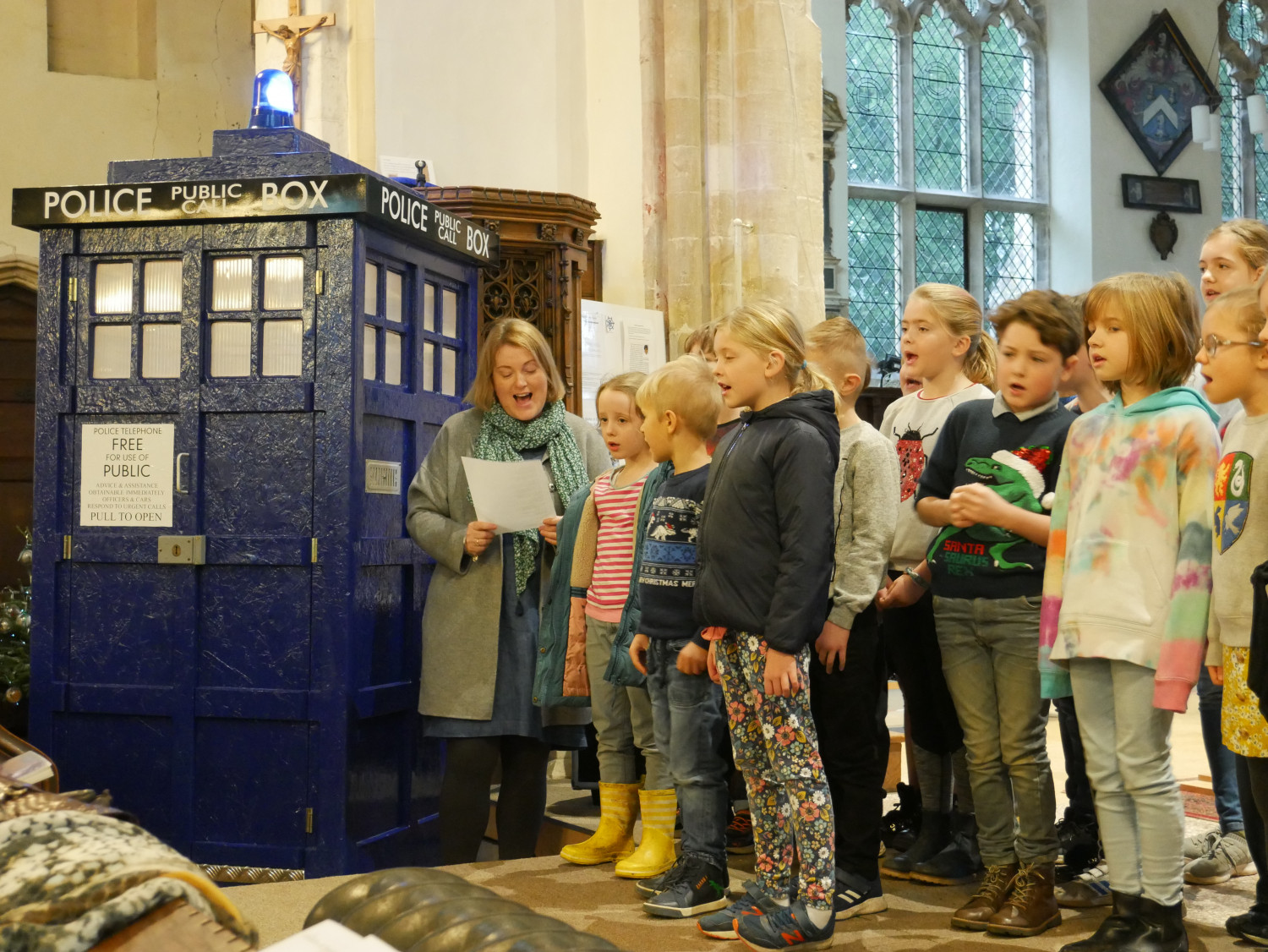 The children's choir, Sing Praise!, also put on an out-of-this world performance by singing hometown hero Ed Sheeran's latest single Celestial.
Chris added: "It was the perfect coincidence really, I listened to the song and just knew it was the perfect fit. Ed was previously a part of the choir which makes it all extra special. The children have absolutely loved it, they immediately knew the words when I told them we would be performing it. My background is as a paediatric nurse – I have always loved the spontaneity of young people and the way they dive head first into things. I'm so glad everyone has enjoyed it."
The weekend also marked the beginning of the church's annual Christmas tree festival, which runs until January 2.