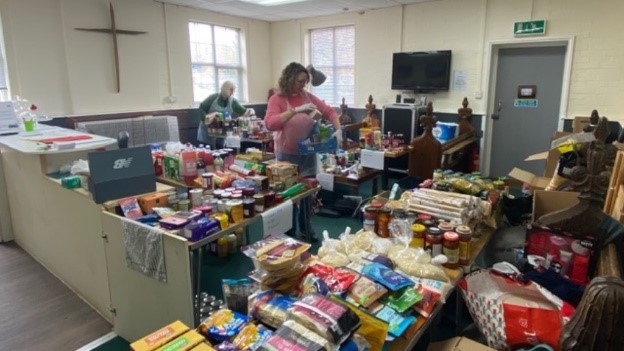 St Peter's Church in Brandon has been providing essential items to the community from its makeshift facility in the church hall. The church is no stranger to helping locals by sharing surplus food through its 'St Peter's Pantry', but is going the extra mile amid extraordinary circumstances.
"We received many worrying requests for help so decided to utilise our Church Institute to distribute food, providing access to St Peter's Pantry in our Church Hall foyer. This quickly grew into food parcels and the receiving of food donations and distribution to those in most need and in the collection and delivery of prescriptions." the Revd Sharron Coburn
Thanks to a team of amazing volunteers, as of 20 April, St Peter's Emergency Foodbank has provided 168 food parcels to 121 households helping 177 adults and 122 children. The foodbank is supported financially by many individuals and local groups, including Tescos and Brandon Town FC.
Read the full story here covered in the East Anglian Daily Times.
Updated May 2020