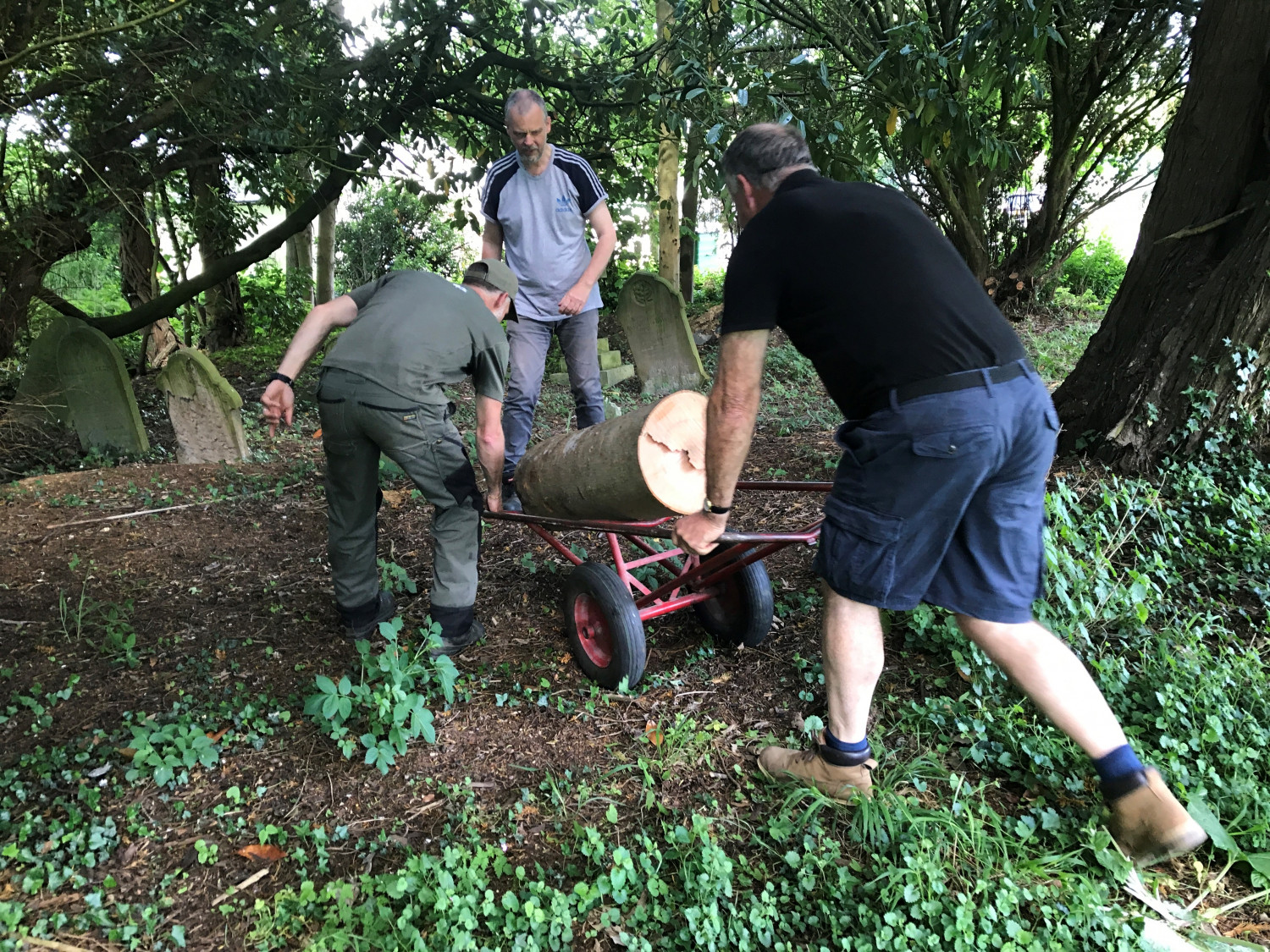 St Leonard's Church in Horringer is developing six 'reflection spaces' in its churchyard – so people can enjoy the abundance of wildlife and reflect on creation.
The National Trust Ickworth Park team delivered logs as part of the project following the church's "World of Wonder" project last month - where people were encouraged to record different species of wildlife living in the area.
The idea is to create spaces where people can sit and enjoy a different aspect of creation – from bees and insects to trees and wildflowers.
The church is planning two family activity days, on August 12 and 19, which will include projects to enhance these reflection spaces.
Helen Woodroffe, Community and Families' Lay Minister, said: "We had walked around the churchyard and identified six places that had particular views of the area. What we are working towards is for each of the six areas to have its own theme. One will have an emphasis on wildflowers, another bees, another birds – each a different look at creation."
The family activity days will include a host of fun activities for visitors of any age.
Wildflower seeds will be sown near one spot, a mini-beast hotel at another while stand-alone bird feeders will be placed among the trees close to another.
Helen added: "We are incredibly grateful to Gordon Hughes and his colleagues who organised this part of the project and of course, the National Trust employees who helped in the daunting task of moving the heavy logs. We plan to create a detailed nature plan of the churchyard over the coming weeks which will help us think about the possibility of developing a more environment friendly church - an issue very close to the heart of many children and young people at the moment."
If you would like join the family activity days, contact Helen at helen.woodroffe@icloud.com
For further information please visit:
Our environment | Weblink
Picture caption: The National Trust team have delivered logs to St Leonard's Church in Horringer to create 'reflection spaces' in the churchyard Credit: Helen Woodroffe