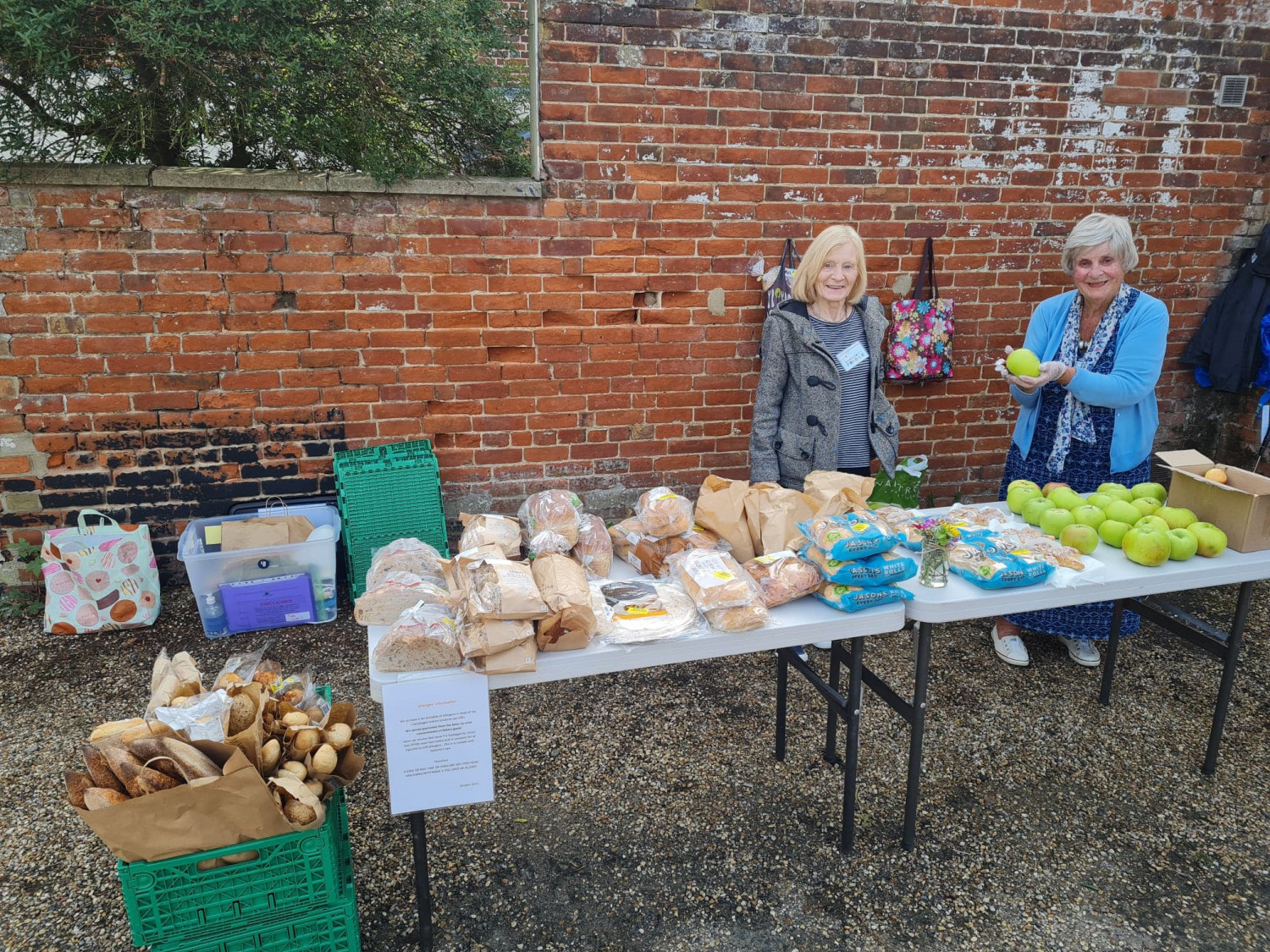 A community project in a Suffolk town has saved almost 12 tonnes of food waste from ending up in landfill.
Saxmundham Community Fridge looks to overcome the rising problem of food waste while providing support to those feeling the brunt of the cost-of-living crisis.
The twice-weekly event is run by volunteers and sees unsold food from supermarkets and bakeries – together with donations from local allotment owners – given away for free.
Unlike foodbanks, there is no need for referral and anyone is welcome to access its services.
Marion Hedley Lewis, a member of St John's Church, set up the project in March 2021. It is now supported by the church, the Suffolk Community Foundation and the environmental charity Hubbub.
She said: "I first heard about community fridges on Countryfile and absolutely loved the idea. I wanted to set one up after I retired. It has exploded recently – we have grown dramatically and have around 40 to 50 people visit us each session. We've now had more than 1,500 visitors since we relaunched at our new high street venue in June. I love the fact it is a leveller – it doesn't matter how much you earn. Anyone can come."
The group has so far saved more than 11,421kg of food – almost the weight of three Asian elephants – from being discarded.
Recent donations include more than 200kg of apples from several local sources, which were used for an apple-pressing event with help from the team at Park Gate Care Farm. Any left-over food is donated to the farm to feed its donkeys to ensure no food from the project is wasted.
The group also helps combat loneliness, a prevalent issue in the county that was exacerbated by the coronavirus pandemic.
Marion added: "We are in an unusual position as we don't want to have to exist – we don't want so much food going to waste. But I am so proud of what we have achieved together. I am thrilled to bits with the volunteer team – they are the best. We are also lucky to have support from local people and businesses – a community really is being built."
The Saxmundham Community Fridge operates every Monday and Friday in the Queens Head car park from 10.30am to 11.30am. More information on the group can be found by searching 'SAX Community Fridge' on Facebook here.
Picture caption: Ginny and Pauline, volunteers at the Community Fridge.