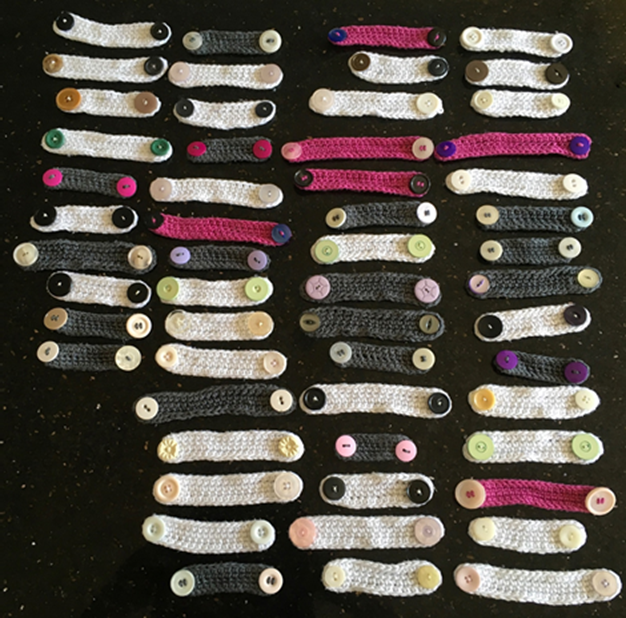 Churches across Suffolk are finding creative new ways to reach communities and support vulnerable people throughout the coronavirus pandemic. The Diocese of St Edmundsbury and Ipswich is playing a vital role in helping the most vulnerable members of society through the lockdown and are continuing to find innovative ways to provide support.
From fundraising for the county's hospitals to knitting mask extenders and providing essential items to those in need, the Diocese's churches have come together to spread community spirit.
Churches in Hintlesham, Chattisham, Kersey, Aldham and Elmsett embarked on a fundraising mission for Ipswich Hospital, collecting more than £1,000.
The Revd Jackson Crompton-Battersby, Rector of the Benefice of Elmsett with Aldham, Hintlesham, Chattisham and Kersey, said: "The fundraising mission has not only been great for Ipswich Hospital who are receiving much-needed funds but for the community who have been involved in raising them too. "The morale this brings to the community is all too important in these unprecedented times and supporting those in need is a great achievement."
The money has been used to provide staff and patients at the hospital with drinks, snacks, and prayer crosses.
The Big Tea Lightwave initiative in Rougham Benefice has stepped up to support the community in response to coronavirus and is using wool to create 400 knitted or crocheted mask extenders for NHS staff, 10 twiddlemats for dementia patients and 48 red hearts for patients in isolation at West Suffolk Hospital.
Debbie Marshall, who has been taking part in the knitting project, said: "The response to this crisis from the community has been an overwhelming amount of support and seeing people come together to help those who in need is extremely heart-warming. The work we are doing not only produces something valuable to those on the front line but also provides an outlet for those who have been shielding due to the coronavirus and are unable to go out. Our efforts represent a small part of the amazing community spirit that we have seen from individuals working tirelessly to support key workers within the community."
Other creative community-led projects include supporting the Chaplaincy at Ipswich Hospital. The South West Ipswich Team Ministry (SWITM) led by Revd Rob Hinsley has coordinated the Ipswich Deanery support and provided vital snack and beverage supplies for the hard-working hospital staff.
Thursday 11th June 2020