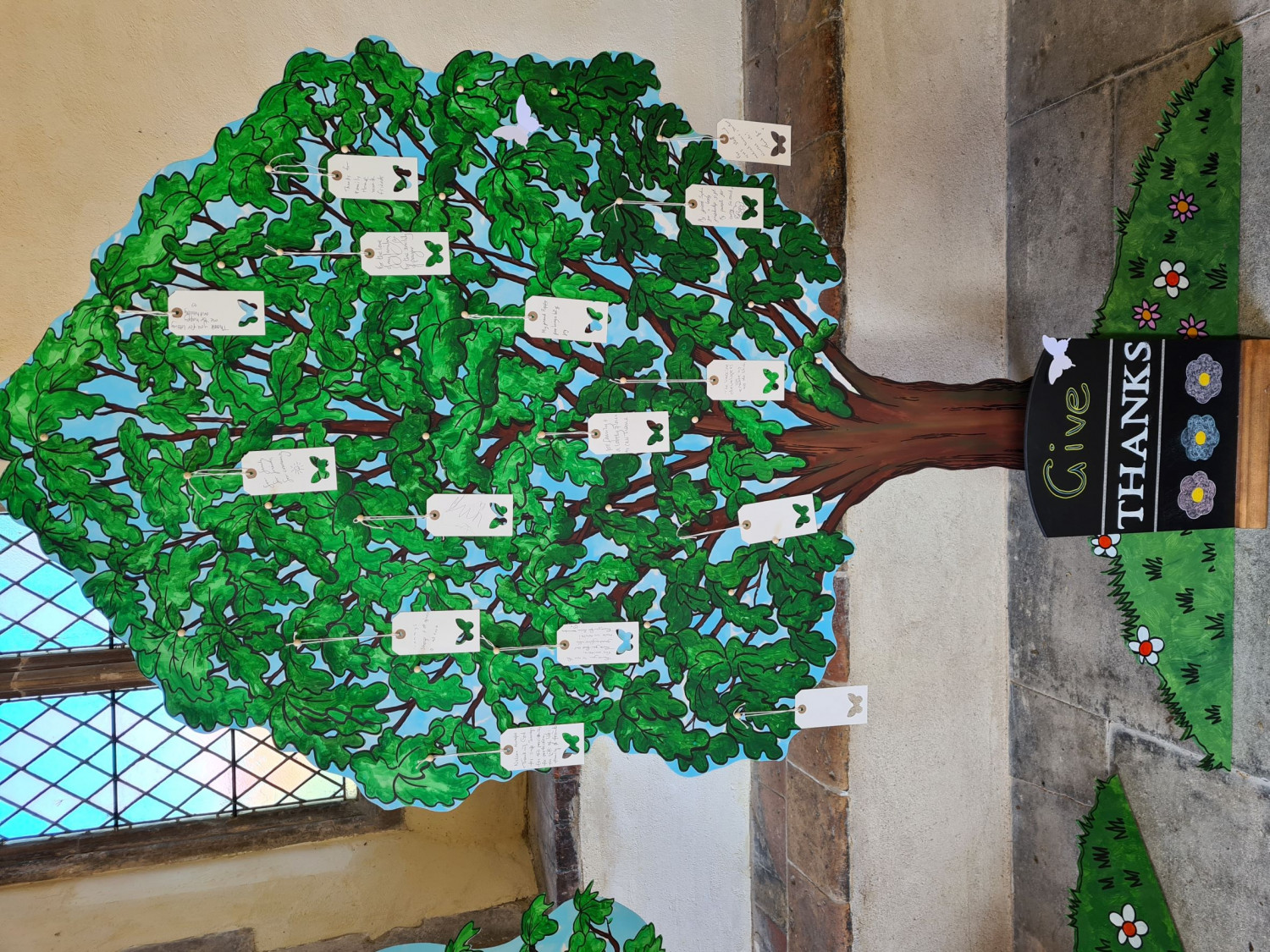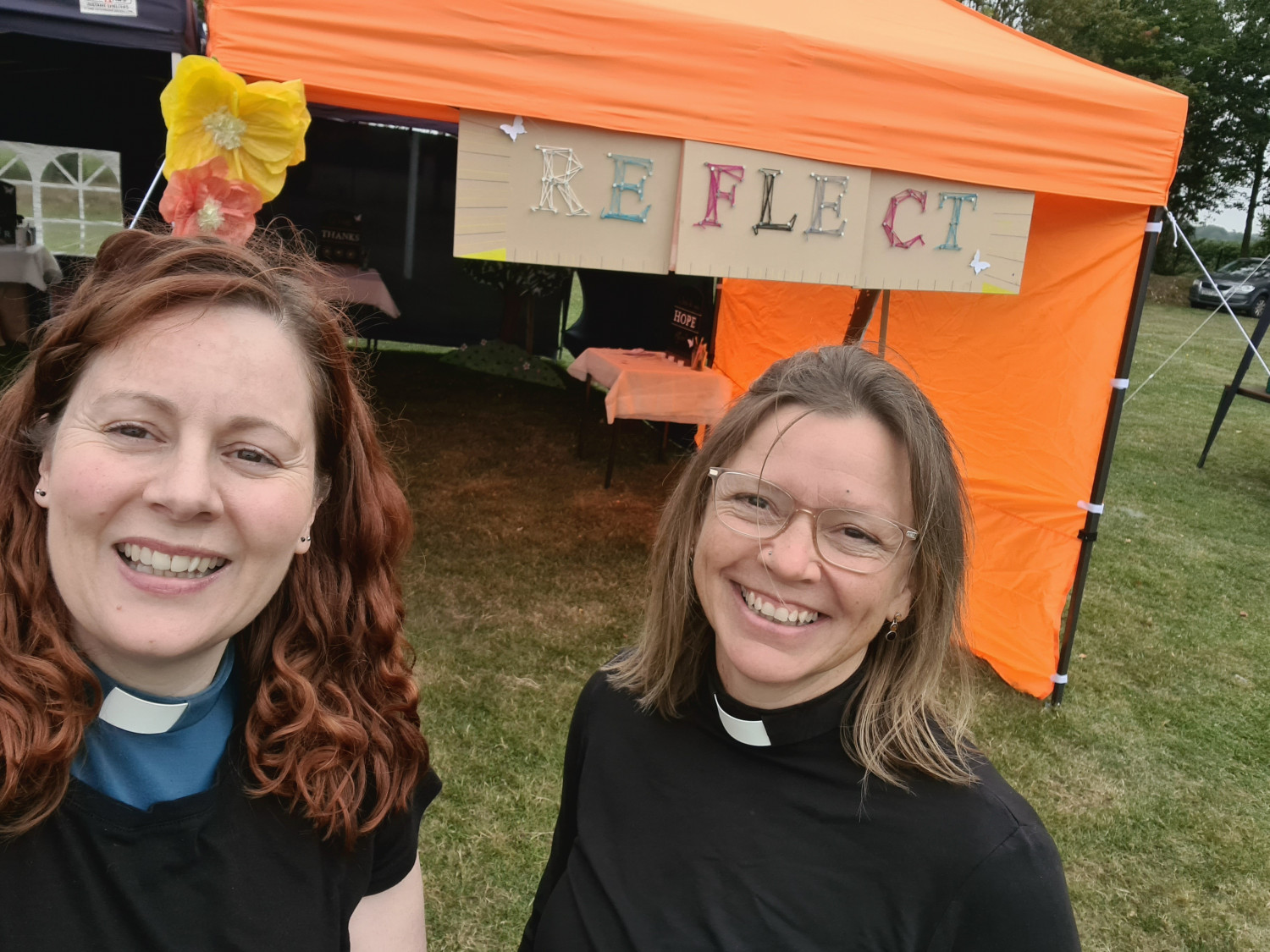 Debenham village organised a fantastic festival called 'Deb-Fest' on Saturday 4 September from 1.00pm until 10.00pm to bring the village together and raise funds for charities and organisations in and around the Debenham area.
'Deb-fest' invited The Revd Susan Bates and The Revd Tracey James to lead a service at the festival and asked if the church could serve tea and coffee.
The Revd Susan Bates says, "We were delighted to be asked and we suggested that we also run a reflection space to give people chance to think about the impact of the last 18 months. We felt that this was an excellent opportunity to be an active presence in the village community and bring our service and support to them".
The reflection area had a space for people to remember the difficulties of the last 18 months, space for people to give thanks for the blessings they have found, and spaces for people to think about their hopes for the future. The church used creatively produced trees to which people could add their messages, and these are now on display in the church.
'Deb-Fest' was a huge success with so many people from the village and surrounding areas attending.
The Revd Tracey James added, "We had lots of great conversations and the general feeling was one of joy to be able to meet with people and to enjoy a lovely day out".