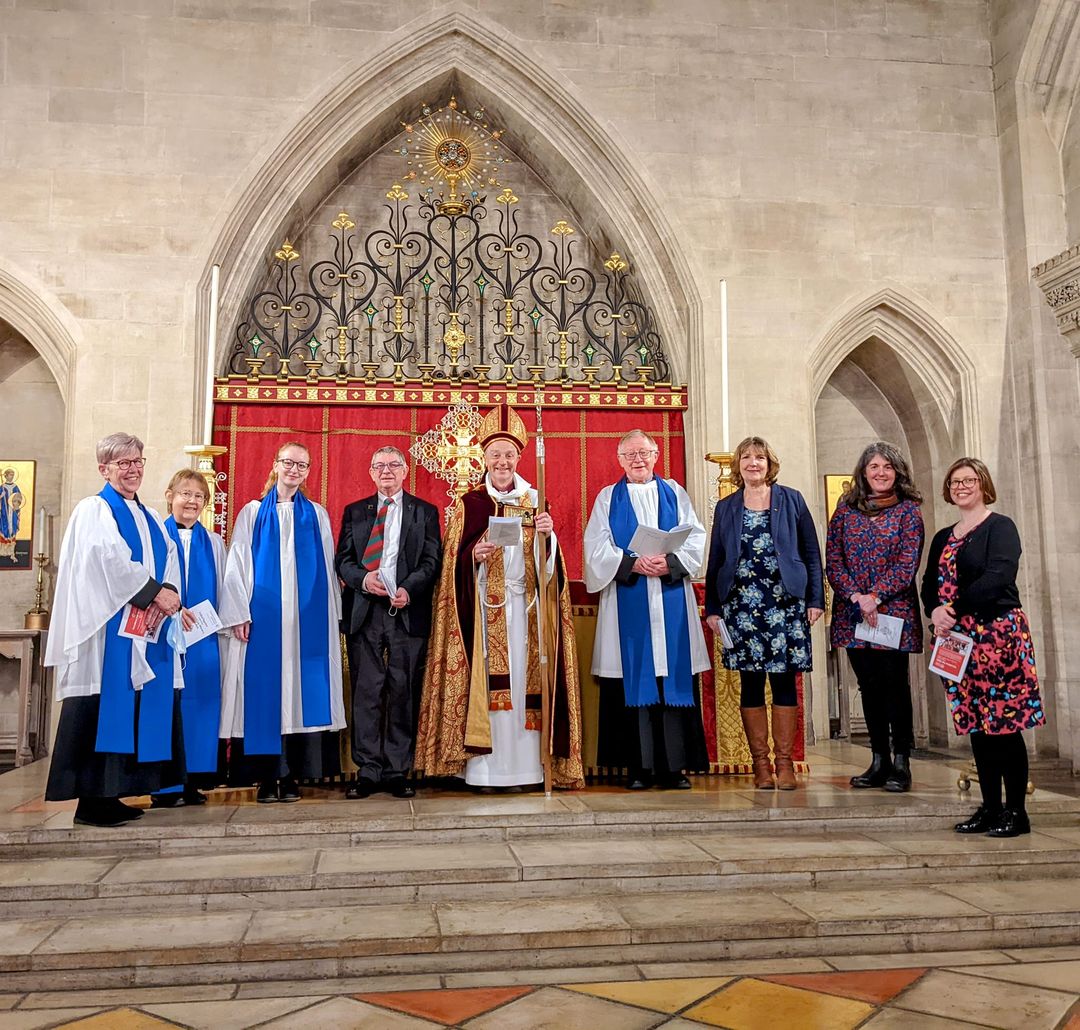 At St Edmundsbury Cathedral on Sunday 16 January 2022, Bishop Mike licensed those Readers, Evangelists and Pioneers who couldn't be licensed in 2021 because of the effects of the pandemic restrictions.
Congratulations to the eight wonderful people who were licensed. Each will serve in parishes across the county. Please pray for them as they enter a new chapter of Christian ministry and service in their respective churches.
"So much of what we are able to do through local churches is dependant on Lay Ministry and we are grateful for the time, energy and creativity offered in this way. Have you got an itch to join in this sort of ministry? There is a Vocations Fair on Sunday 8 May giving you the chance to explore where God is calling you to be and to serve. Or you can look up more information on the diocesan website here. In the meantime please pray that God will continue to prepare our new ministers for their future work" The Revd Phil Dykes, Diocesan Mission Enabler.
Those being licensed were:
Readers - Caitlin Brinkley, St Edmundsbury Cathedral and Maria Price, Sancroft Benefice.
Reader with PTO - Sylvia Gaspar, Bures with Assington and Little Cornard.
Licensed Evangelists - Steve Hurton, The Forest Heath Ministry Team and Helen Prior-Townsend, Ipswich St Margaret.
Lay Pioneers - Alison Earl, The Lightwave Community and Gail Southgate, The Lightwave Community, working in the Suffolk Centre of Mission.
We also welcomed Martin Crane, Orebeck Benefice, who is taking up Reader PTO (in a second diocese).
A recording of the service is available on the Cathedral Facebook page here: www.facebook.com/stedscathedral/.
Photo credit: The Revd Canon Philip Banks