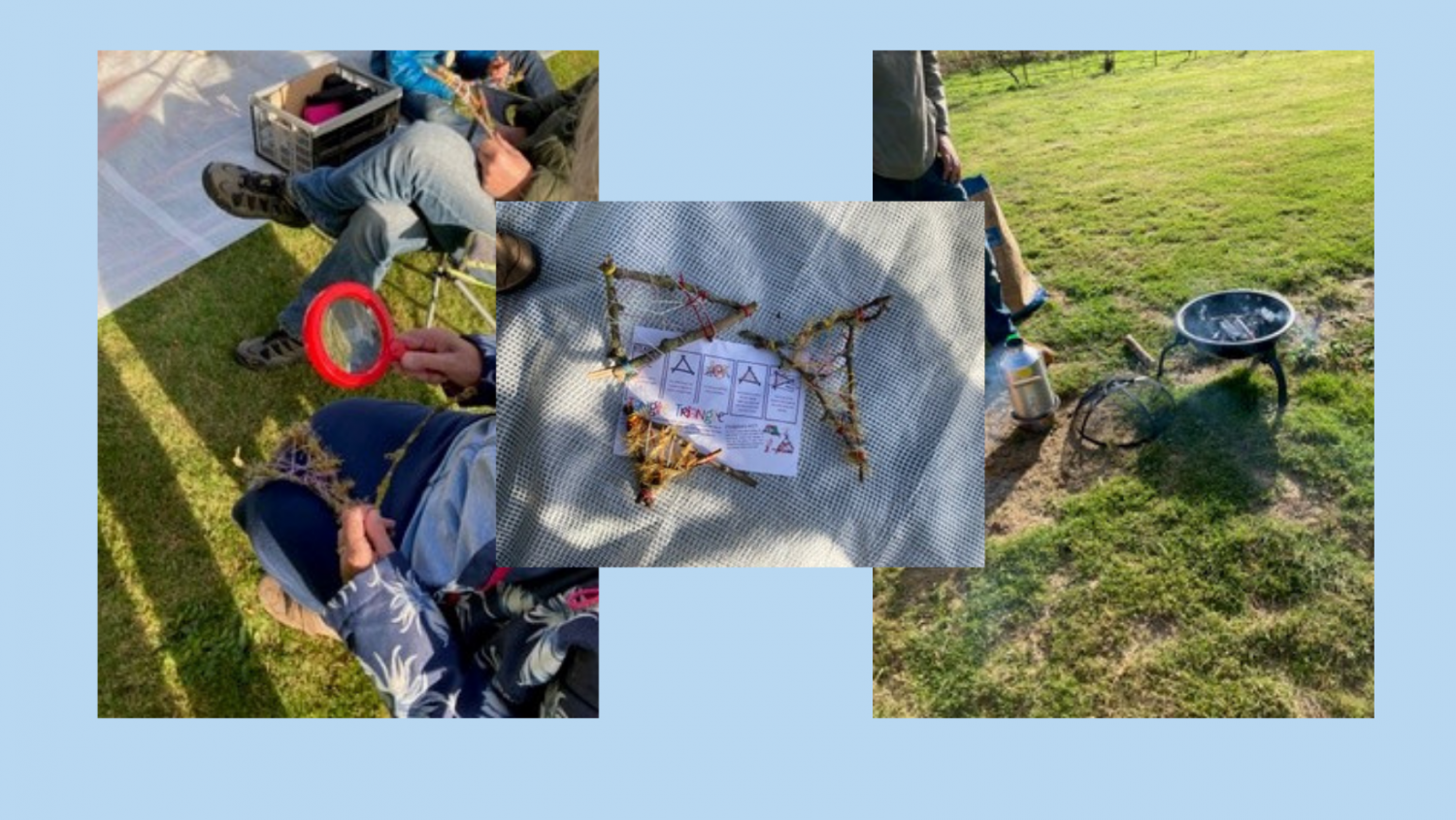 Martlesham with Brightwell Parishes celebrate their Wild Church services growing in popularity.
Wild Church services have been an innovative way to worship God through the natural world. They occur whatever the weather, and have seen growing numbers of attendees of a variety of ages, from age two to ninety-two! All ages are keen to get involved, with energetic participation from the teenagers of the group - one of whom has taken on responsibility for making the refreshments and ensuring supplies are stocked up, another had made a large collage for Epiphany using the natural materials found outside.
For some, the Wild Church service has felt like a safe alternative to traditional worship during the midst of COVID, and the outdoor space to connect with nature has undoubtedly helped many feel closer to God during their worship.
The £500 grant from the Growth fund helped to pay for a multitude of items for the services, including magnifiers, tarpaulin, a Kelly kettle, and a fire pit! These items helped to bring a cosy atmosphere to the services – not to mention how they would come in very handy for hot chocolate and toasted marshmallows!
With the service's growing numbers it is hoped that Wild Church will continue to grow and flourish especially as COVID becomes less of a concern.