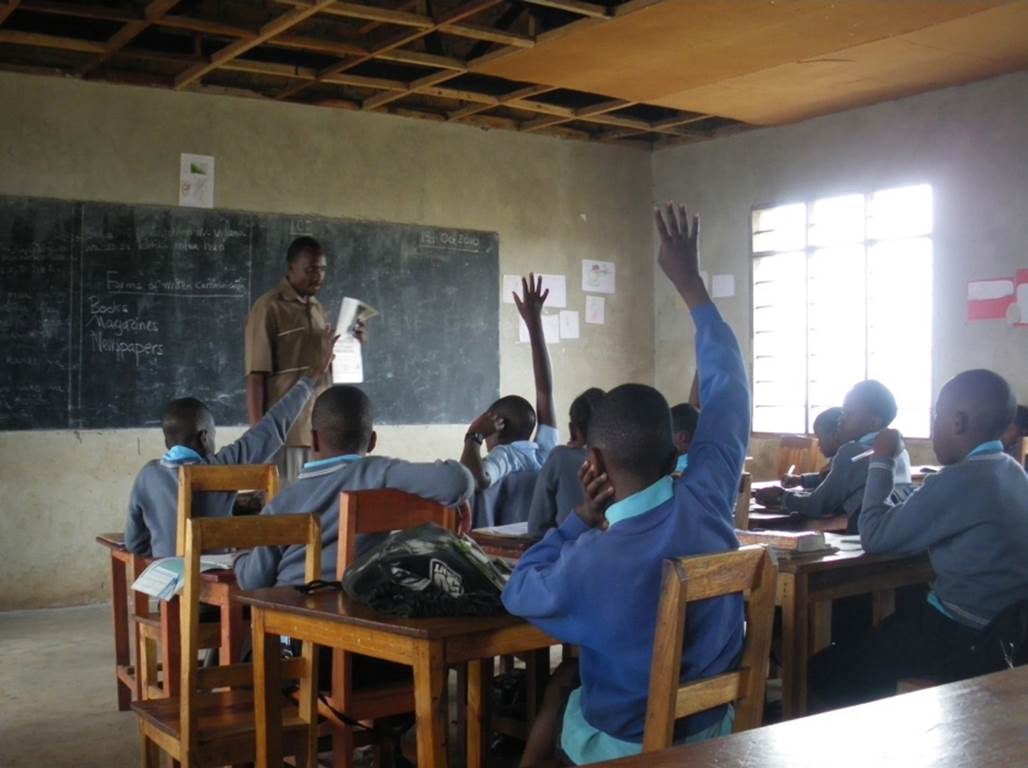 The Diocese of St Edmundsbury and Ipswich has had a partnership with Kagera Diocese in North-West Tanzania for more than 20 years.
The Education Team encourages all schools to find out about life in Kagera. We offer materials teachers can delve into themselves, please see below or for further information about this link please click here.
Swahili Song for Children
'Mungu na sisi milele' or 'God is with us forever' was written by Andy Rayner to celebrate the Diocesan Centenary. Suffolk schoolchildren sang it to the Bishop of Kagera on his visit to England. Why don't you learn it to sing in Collective Worship?
Suffolk school children singing Swahili | Video Link
Learning the signing for Swahili | Video Link
Song lyrics, sheet music, audio sample | Web Link