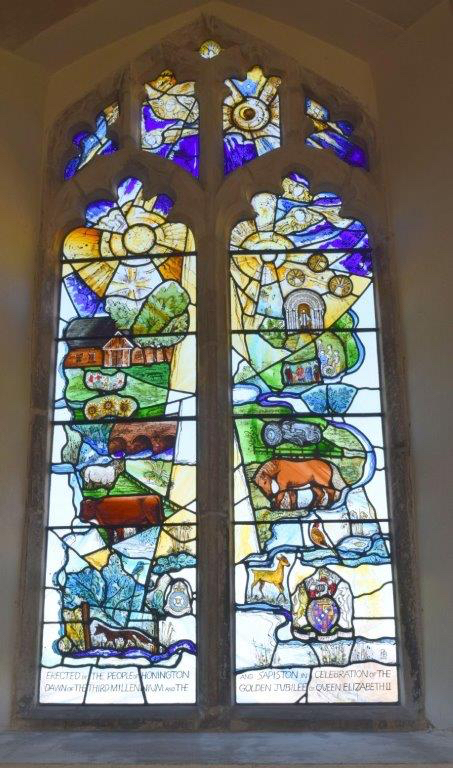 The Suffolk Historic Churches Trust (SHCT) are delighted to announce they are awarding Jubilee Grants totalling £70,000, in honour of the Queen's Platinum Jubilee in 2022 and seek to benefit as many communities in Suffolk as possible.
The grants to churches, chapels and meeting houses, will not exceed £5,000 and will be expected to cover the entire, or bulk, of the costs of the project. They will be awarded for modest work not normally grant aided by the Trust so no structural work will be considered eligible for this project.
"The Suffolk Historic Churches Trust's Jubilee Awards represent a wonderful opportunity for the Trust to help Suffolk churches, chapels and their communities celebrate HM The Queen's Platinum Jubilee in a significant and lasting manner," said John Devaux, the SHCT Grants Committee Chairman.
Possible suggestions may include, but not exclusively, clocks, monuments, paintings, textiles, books, organs, stained glass and wooden objects and may possibly have a royal connection. The Grants Committee are happy to consider ideas as imaginative and inventive as possible. Perhaps an idea may be inspired by earlier Jubilee celebrations like the painting in St Marys Worlingworth, that celebrates the great feast in 1810 for King George III's Golden Jubilee, the hour strike & quarter chimes added to the church clock in St Peter & St Paul Lavenham to celebrate Queen Victoria's Golden Jubilee in 1887 or Pippa Blackhall's imaginative stained glass at All Saints Honington that celebrates our own Queen Elizabeth's 50th Jubilee.
Projects should benefit the whole community, church members and visitors to the church, have an enduring legacy, and be a fitting tribute to the Queen's long reign.
The closing date for applications is 31 December 2022 and the applications will be considered in February 2023.
For more details and an application form : www.shct.org.uk