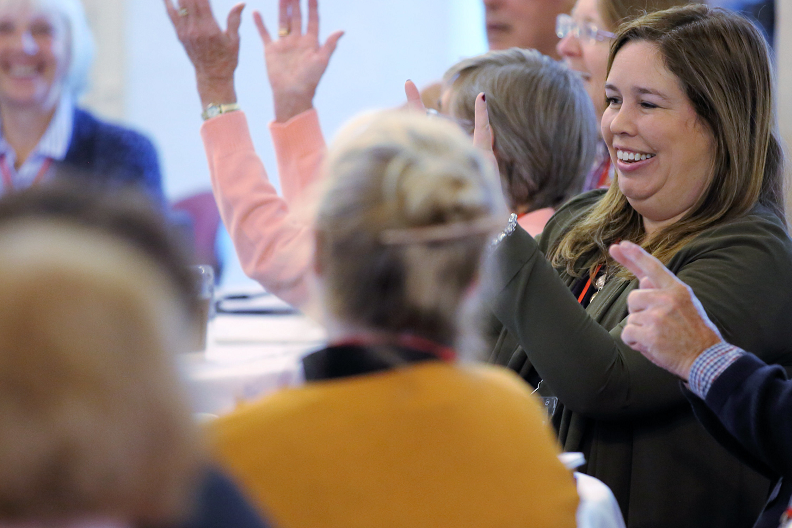 Picture by Philip King.
If we are to sustain a faithful ministry, we need to find a range of support. Some of this is more formal, planned and expected of us: opportunities to learn at particular stages in ministry; regular structured review. Some is more informal, spontaneous and left to individual initiative: learning that reflects our own interests; a regular meeting with a peer group, a consultant or a spiritual director.
Effective development relies on the diocese and the individual minister taking their share of responsibility.
Key dates | weblink
If you would like help and support from a member of our team please contact the relevant person below:
The Revd Canon Dave Gardner, Director of Mission and Ministry

Contact for: Mission and Ministry, CMD, MDR and Consultancy

Email | 01473 298521

Lesley Steed, Senior Administrator for Mission and Ministry

Contact for: General Mission and Ministry enquiries

Email | 01473 298510

The Revd Stuart Batten, Diocesan Director of Ordinands

Contact for: Ordination training

Email | 01473 298510

The Revd Phil Dykes, Diocesan Mission Enabler

Contact for: Vocations

Email | 01473 298500

Matt Levett, Diocesan Youth and Young Adults Officer

Contact for: Youth ministry training

Email | 01473 298515

Hilary Wordsworth-Sewell, Diocesan Children's and Families' Enabler

Contact for: Children's and Families' ministry training

Email | 07776 418344

Archdeacon Sally Gaze, Archdeacon for Rural Mission

Contact for: Lightwave and Pioneer training

Email | 07446 933129